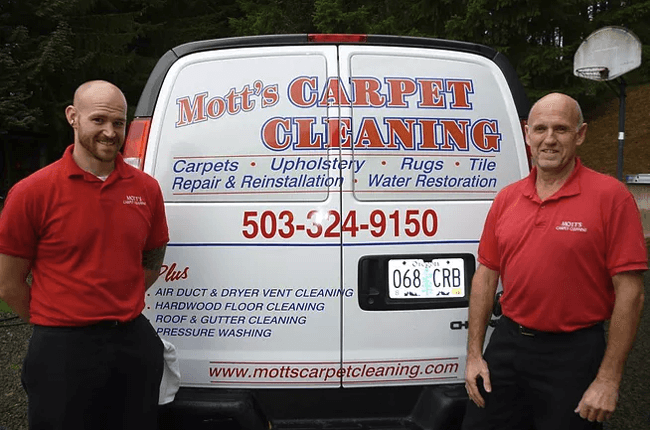 Mott's Carpet Cleaning is a family owned business. Raymond, Debra, and Brandon. Our family has lived in this area for four generations and we are staying, so we will be here for you whenever you need us.
Perhaps you've seen our van around your area before? We are members of the Carpet Cleaning Institute of the Northwest and the World Floor Covering Institute.
Bottom Line, Providing you with the most outstanding service experience.
Memberships and Certifications
CERTIFICATIONS: 
RCT – RUG CLEANING TECHNICIAN
CCT – CARPET CLEANING
RRT – CPT REPAIR & REINSTALLATION
UFT – UPHOLSTERY & FABRIC CLEANING
CERTIFIED BY : 
Institute of Inspection, Cleaning, and Restoration (IICRC): The IICRC is a standard-setting body and certification registry that develops and monitors educational programs and standards for the inspection, cleaning and disaster restoration industries. www.certifiedcleaners.org or www.iicrc.org
MEMBERS OF: 
The World Floor Covering Association (WFCA) is the industry's only unbiased source of information. The WFCA and its 3,000-strong retailer membership are dedicated to providing consumers the information, service and support needed to ensure a successful floor covering purchase experience. www.wfca.org
Carpet Cleaning Institute of the Northwest (CCINW): This is a non-profit trade association that meets regularly to develop its members professionally through education and community service. www.ccinw.org